What unanswered questions do you have about your life? Some of us struggle to find meaning, others wonder about identity, and all of us want to be loved. Your story—the events and relationships that define you—will guide how you answer those questions. But God has a story too. His story is about sending Jesus to this broken world to mend all that is broken. Author Robert Cheong, a pastor and counselor, helps readers connect their story to God's story which will transform how they live and love.
We all have our own back story—our sometimes unconscious beliefs—that have been shaped by our families, relationships, and life experiences. Our stories shape the personal narratives we live out: "I am not loved." "No one cares for me." "I have to be better than everyone around me." "How I look is the most important thing about me." Our back story guides us in how we relate to God and others. But are these beliefs true? And how are they affecting our lives today? Cheong helps readers unpack their story and learn to live out of God's new story. Readers will discover how to retell their story out of who God is, what he's done, and the call to love him and others.
We live in a broken world and many times we end up looking at the world and ourselves through our own broken lenses. Our past hurts, betrayals, and failures shape our beliefs, hamper our relationships, and crush our self-worth. But author Robert K. Cheong's Restoration Story – Why Jesus Makes Sense in a Broken World offers an opportunity to find rest for your soul by learning to obey and trust God through His own story.
The restorative lessons use examples from many real-life challenges. Most readers would be able to relate to some of the feelings of abandonment, loneliness, and self-doubt, and hardships such as infertility, adultery, adoption, and rape. In any case, restoration through seeking Christ transcends any possible hardship or emotional obstacles.
This post may contain affiliate links. This is my full disclosure.
Readers steps through biblical truths of God's love with the goal of readjusting the lenses through which they view themselves, others, and their worth. Each chapter ends with a suggested scripture and reflection points.
For most people, making sense of their broken identity in Christ will take a great deal of self-reflection, which isn't really emphasized in this book. However, Cheong wrote a supplemental study guide for those who want to dig deeper into making sustainable changes in their lives. I didn't read the study guide (Restore: Changing How We Live and Love Study Guide), but think it would be necessary for someone who is truly striving to change their life and/or mindset. Simply reading about the concepts won't likely prompt a lasting shift. The publisher is New Growth Press.
Who would enjoy this book:
Many of us are broken in some way and all of us would benefit from a closer relationship with Jesus, so this book is pertinent to a fairly broad audience. But it's specifically geared toward those who face interpersonal struggles with family or friends, such as those who feel lonely or abandoned or otherwise not belonging. Readers willing to open their hearts to the truths of Jesus and His love for them would find hope of a beautiful future In this book. Anyone willing to do the hard work to truly open their heart and mind should supplement Restoration Story with the Study Guide.
How this book affected me:
Restoration Story is well-written and provides a solid and well-rounded biblical foundation. I'm in favor of any book that encourages readers to seek a relationship with Christ, as this one does. But because making meaningful change in anyone's life requires a significant amount of self-awareness and reflection, I would have liked to see a few more key reflection points at the end of each chapter, in addition to the suggested scripture readings. I felt the book, without the Study Guide, should have been able to stand on its own a bit more.
About the Author, Robert K. Cheong:
Robert Cheong is the Pastor of Care at Sojourn Church Midtown, Louisville, KY. He earned a M.Div. and Ph.D. from The Southern Baptist Theology Seminary. He has a passion for equipping ministry leaders and members for discipleship and care through community. He is author of Restore: Changing How You Live + Love and God Redeeming His Bride: A Handbook for Church Discipline.
Our Christian Book Reviews:
The book reviews at Finding God Among Us focus on Christian books – adult and children, fiction and nonfiction. Our specialty is books on faith and new Christian book releases. We're proud to be included in the Top 20 Christian Book Review Bloggers. I chose to read this book in exchange for my honest opinion.
You might also enjoy:
If you like this book, you might enjoy these: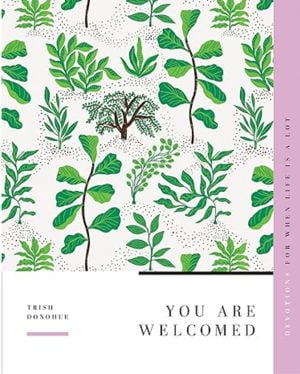 ★★★★★ When you feel overwhelmed by life's demands, trials, and emotions, you are not alone….