Escape to Cape Cod–where you just might find the secret to happiness
Callie Dixon had the world by its tail . . . until it all slipped away. Fired from her dream job after making a colossal mistake, she's escaped to her aunt's home on Cape Cod for time to bounce back. Except it isn't a home, it's an ice cream shop. And time isn't going to help, because Callie's bounce has up and left. There's a reason she made that mistake at work and she's struggling to come to terms with it.
Things go from bad to worse when Callie's cousin Dawn drags her to a community class about the secret to happiness. Happiness is the last thing Callie wants to think about right now, but instructor Bruno Bianco–a curiously gloomy fellow–is relentless. He has a way of turning Callie's thoughts upside down. Her feelings, too.
Author Suzanne Woods Fisher's The Secret to Happiness is a wonderful read with several storylines that unveil themselves through a delightful theme of ice cream! But you really don't have to love ice cream to appreciate this story. It's just a bonus.
Callie's life has fallen apart and she runs into her Aunt Marnie at just the right time. When Callie invites herself to Aunt Marnie's place on Cape Cod, it's clear that there'll be issues between Callie and her cousin Dawn. Seeing the differing perspectives of Callie, Aunt Marnie, and Dawn adds interest and understanding to a family dynamic that first seems doomed. Will Callie be able to get her life back together and find happiness?
As a Christian book reviewer, I appreciated the spiritual aspect of the book. The story isn't overtly Christian, in that there are no references to Jesus, but there are some references to God, a Creator, and praying. Keeping the religious aspects "light" makes the book more relatable to mainstream readers while still satisfying the wholesomeness and spirituality that Christians appreciate in a storyline.
The Secret to Happiness is Book 2 of the Cape Cod Creamery series. I haven't read Book 1 but didn't feel like I was "lost" without the back story. I could see where some story lines were left open-ended to be tied up in the remaining books of the series, but I found the ending to be satisfying enough to stand alone.
This post may contain affiliate links. This is my full disclosure.
Our Christian Book Reviews
The book reviews at Finding God Among Us focus on Christian books – adult and children, fiction and nonfiction. Our specialties are books on faith and new Christian book releases. We're proud to be included in the Top Christian Book Review Bloggers. I chose to read this book with no obligation for a review.
You might also enjoy:
If you like this book, you might enjoy these other books to boost your faith.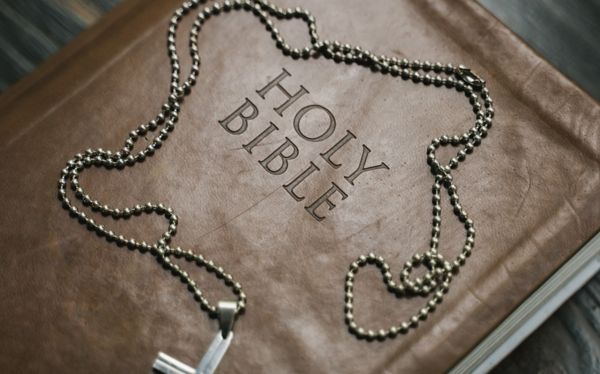 Need the perfect gift for a Bible lover? Are you looking for a great gift…
Social Media Pressure
Social Media Pressure helps show why social media can leave you feeling sad, anxious, and depressed and points to practical ways of turning to Jesus for rest and wholeness.
URL: https://amzn.to/3oWHOwg
Author: John Perritt
Author: John Perritt
ISBN: 978-1645073109
Date Published: 2023-05-15
Format: https://schema.org/EBook