Long distance runners know that they have to find a pace that they can keep for the long haul. Have you found that pace in your own life? Or does busyness, overwork, and stress threaten you with burnout? Counselors Eliza Huie and Esther Smith know firsthand how important it is to attend to our whole life—the spiritual, emotional and physical facets God created in each of us. They give Christians a biblical framework, encouragement, and practical ways to pace yourself for a lifetime of service and love.
In this practical guide, readers will explore the idea of biblical stewardship as it applies to all areas of life, with the understanding that we can only offer others what we have first received from our own growing relationship with Christ. Exhaustion, spiritual apathy, and burnout are not signs of how important and significant our life is, as our culture might lead us to believe. Instead they are warning signs that we need to turn to God for daily help in how to steward our lives and our days.
The Whole Life describes a balanced life that honors God and enables good works…
One of a Christian's goals is to be a good steward of the Word and that sometimes means giving of yourself to the point where you no longer have anything to give. In today's harried world, it feels shameful to consider self-care, which is really self-preservation. Counselors Eliza Huie and Esther Smith wrote The Whole Life 52 Weeks of Biblical Self-Care as a working, Biblical journey to bring your best self to your work, your family, and yourself.
Each week includes a self-care topic, followed by a Gospel Spotlight, Action & Application, and guided journaling. The format would work well either for individual reflection or as a group study. Topics include Healing Power of the Word, Habits of Eating & Drinking, Screenless or Less Screens, and Danger of Self Driven Workers. Each reading is only 1-2 pages long, making them compact enough to fit into a busy week. The associated reflection points are impactful enough to prompt change – if the reader really takes them to heart.
This post may contain affiliate links. This is my full disclosure.
Authors Huie and Smith weave their personal stories into the topics and also include plenty of thoughtful biblical insight and guidance, making The Whole Life feel like a personal coaching session rather than a textbook. The book is broken down into sections that apply to our "whole life", including Spiritual Life, Physical Life, Purposeful Life, Community Life, Working Life, and Restful Life. Additional tools included at the end include breathing exercises and bullet journaling. The publisher is New Growth Press.
Who would enjoy this book?
This book is for Christians who are committed to loving God and others, but who pour themselves out and run empty. Anyone who feels tired, frazzled, or overwhelmed by their to-do list will feel understood and hopeful by reading this book.
How this book affected me.
As a semi-retired work-from-homer, I'm not in a harried phase of life, but I've been there. I also know that so many people feel like they're drowning in daily tasks and responsibilities. As I read the book, I could imagine that this book could be a real game-changer for those who don't attend to their personal needs. I will definitely recommend it!
About the Authors:
Eliza Huie is a licensed clinical and biblical counselor. In addition to writing various resources on topics of Christian living, she teaches workshops on issues related to relationships, personal growth, parenting, and counseling. She is a contributing writer for the Biblical Counseling Coalition, the Journal of Biblical Counseling, the ERLC, and LifeWay Women.
Esther Smith is the author of Chronic Illness: Walking By Faith. She has an MA in Professional Counseling and has completed biblical counseling training through CCEF. She lives in Maryland where she works as a counselor.
Our Christian Book Reviews:
The book reviews at Finding God Among Us focus on Christian books – adult and children, fiction and nonfiction. Our specialty is books on faith and new Christian book releases. We're proud to be included in the Top 20 Christian Book Review Bloggers. I chose to read this book in exchange for my honest opinion.
You might also enjoy:
If you like this book, you might enjoy these: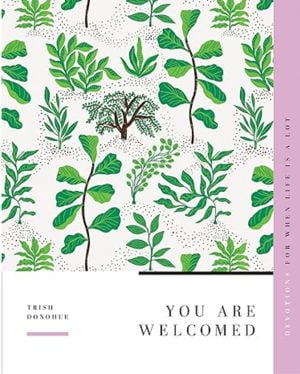 ★★★★★ When you feel overwhelmed by life's demands, trials, and emotions, you are not alone….