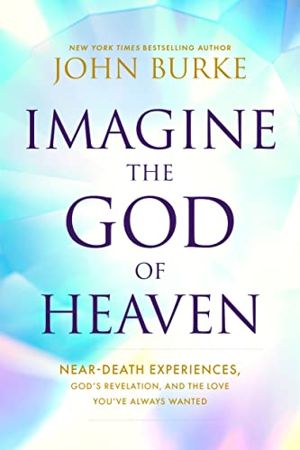 Millions of people around the world have reported a near-death experience. Do they prove the existence of a loving God?
Never in history, until now, have we been able to hear from so many people around the world who have been brought back from clinical death. Modern medical resuscitation and digital communication have revealed a goldmine of intriguing near-death experiences (NDEs) that show us the character of God. John Burke has spent the last three decades studying the commonalities of more than 1000 NDEs. His investigative journey started as a skeptical agnostic, when his own father was dying from cancer. When he first read these eyewitness accounts, he couldn't help asking himself: "Could this be real evidence–even possible proof of God's existence?"
If you're as fascinated as I am about near-death experiences (NDEs), or if you're curious about God, heaven, and the afterlife, you will love John Burke's latest book, Imagine the God of Heaven.
Burke presents data collected from several thousand near-death experiences (from people who had clinically died). His results are distilled down into the common patterns and themes found in these experiences. His focus is on those NDEers who experienced heaven, because some experienced hell.
Beyond the NDEs, Burke consolidates the attributes of God as that of light and love, which were most commonly expressed by NDEers. The stories that describe our amazing God are truly inspiring and give a beautiful glimpse of what we can hope to experience one day. These stories also help us know God today in a more personal way.
Imagine the God of Heaven includes an interesting and eye-opening view of the Trinity. The NDE experiences helped me understand more fully that a triune God is possible even if we can't understand it in human terms.
I especially appreciated that the NDEs included were from people of various religious beliefs.
I agree with Burke that NDEs are one way God speaks to us today. Do we still know everything there is about God and Heaven? No, but I don't think we're meant to. We're given enough to feel hope for an amazing eternal future.
Note: This book will be released in November 2023, but you can preorder ahead of that time using the link included.
This post may contain affiliate links. This is my full disclosure.
Our Christian Book Reviews
The book reviews at Finding God Among Us focus on Christian books – adult and children, fiction and nonfiction. Our specialties are books on faith and new Christian book releases. We're proud to be included in the Top Christian Book Review Bloggers. I chose to read this book with no obligation for a review.
You might also enjoy:
If you like this book, you might enjoy these other books to boost your faith.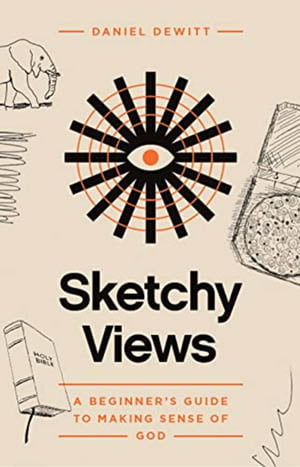 ★★★★★ Is your understanding of who God is and how he works in our lives…
Imagine the God of Heaven Book Review - Finding God Among Us
Millions of people around the world have reported a near-death experience. Do they prove the existence of a loving God?
URL: https://amzn.to/42ykyD9
Author: John Burke
Author: Shirley Alarie
ISBN: 9781496479907
Date Published: 2023-11-07
Format: https://schema.org/EBook